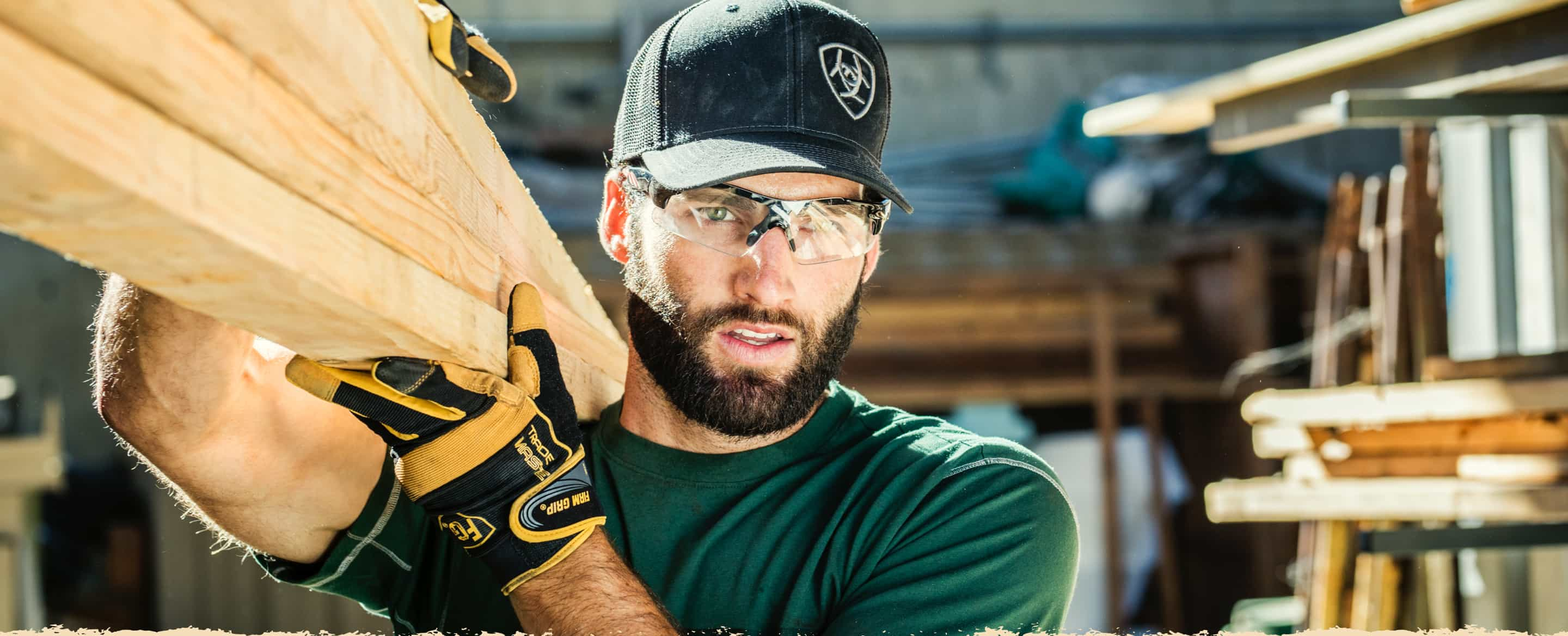 Re-designing an iconic work brand
When you think about technology, you don't think about clothes. But that's exactly what Ariat Work is known for—high performance clothes that can withstand high levels of distress. We helped Ariat define their Work brand and website to stand out for the value they deliver every day.
The key insight
We realized there were two key audiences for the Ariat Work brand: those who wear Ariat on the job, and those who enjoy it outside their jobs. While these groups differed in many ways, both loved the ruggedness of the brand—and the technology that created that ruggedness.
The bold strategy
The key to helping Ariat Work stand out was to create a feeling of ruggedness, even in a digital format. And to distill down Ariat's technology story so both groups could see under the hood—or the outer shell.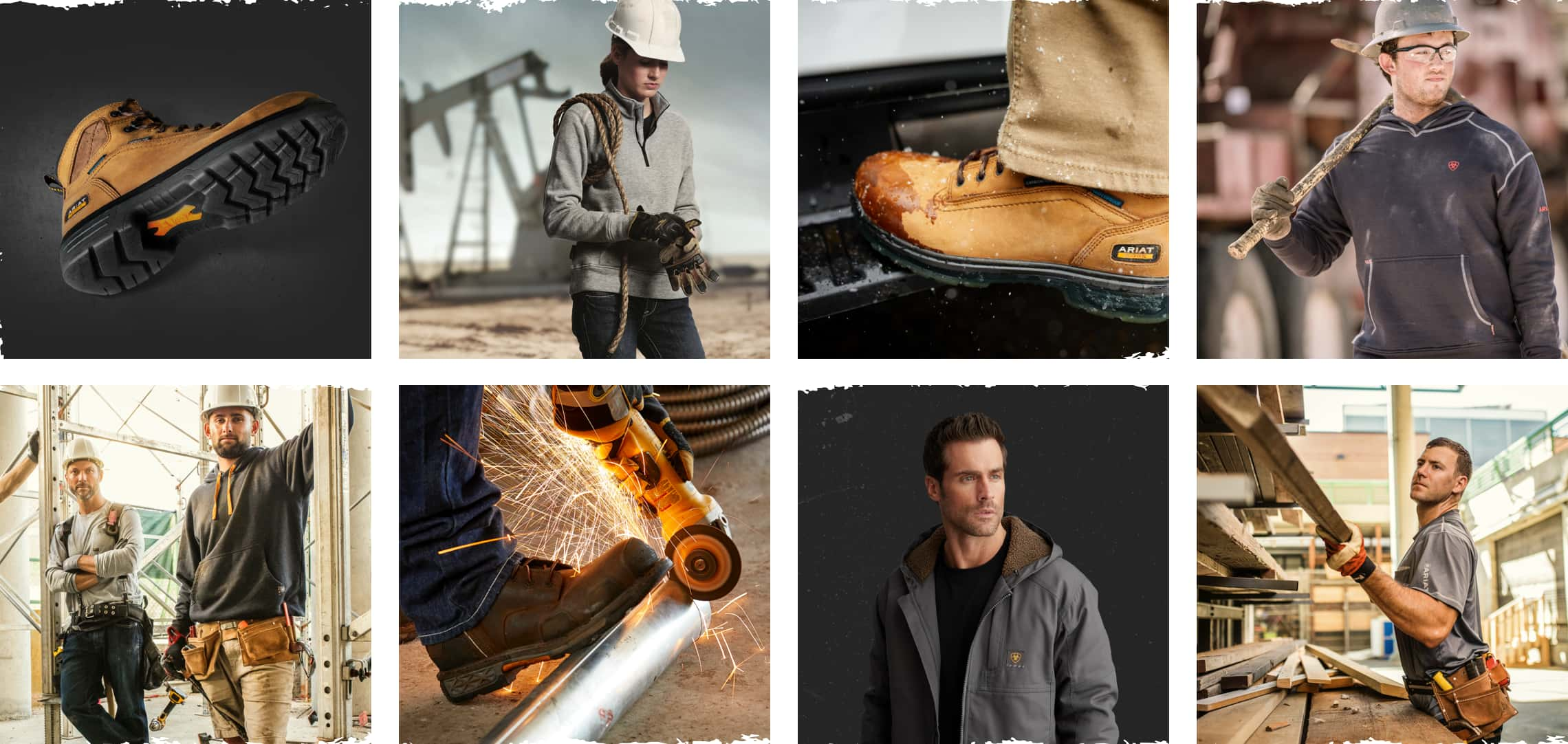 Ariat had pages and pages of information about their technology. But they needed a way to help customers understand it. So we helped to distill down their technology story into four key pillars: comfort, protection, movement, and durability. And we designed a bold, simple way to understand and get inspired.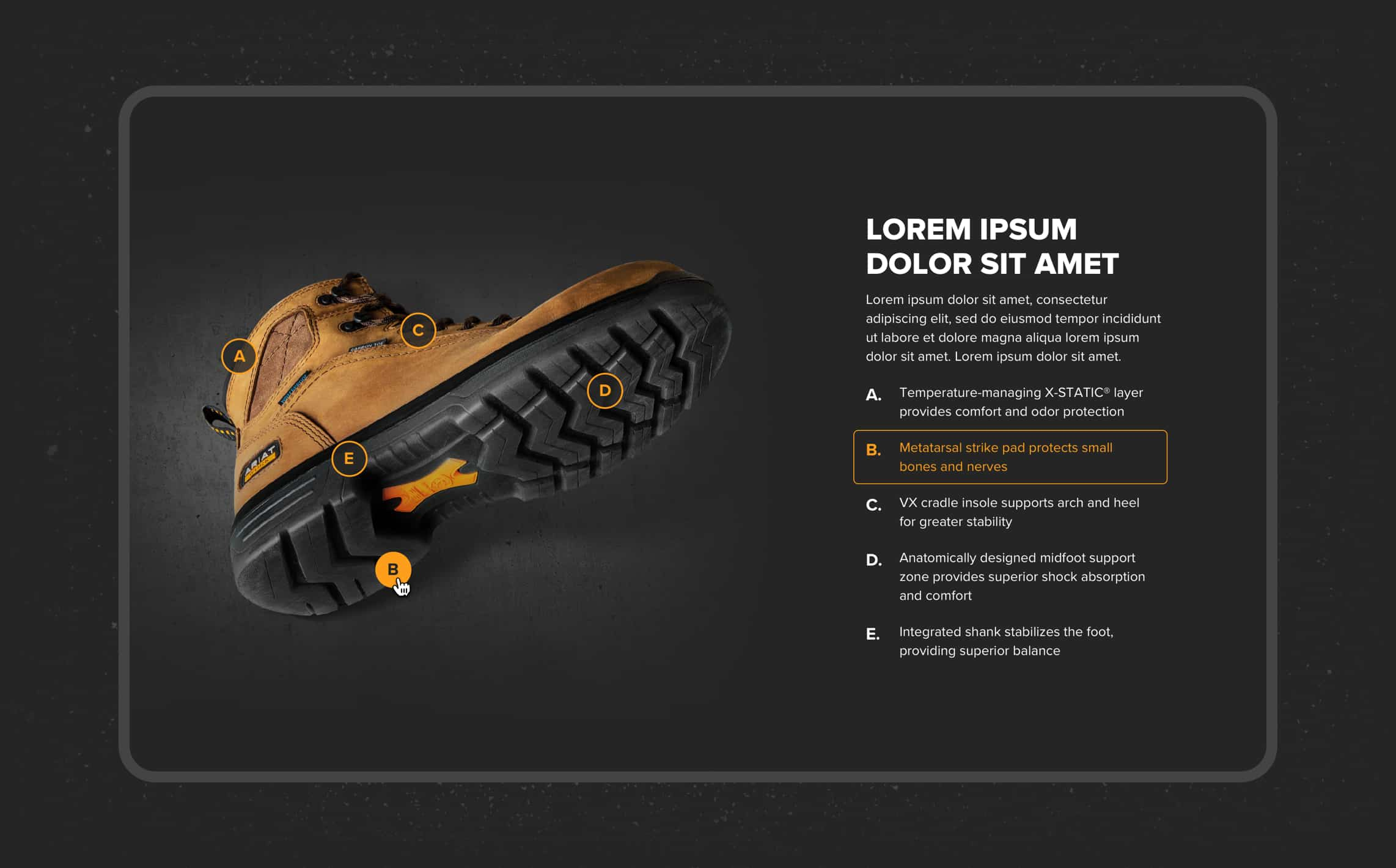 To establish the design pillars, we led an ideation workshop. We dug into the motivations and challenges of our audience; we explored a visual mood board for inspiration; and we ideated on how we could connect with what mattered most. Ultimately, we discovered the key to make the brand feel authentic and stand out would be to imbue both a feeling of ruggedness and modern. Simplicity balanced out by rough edges.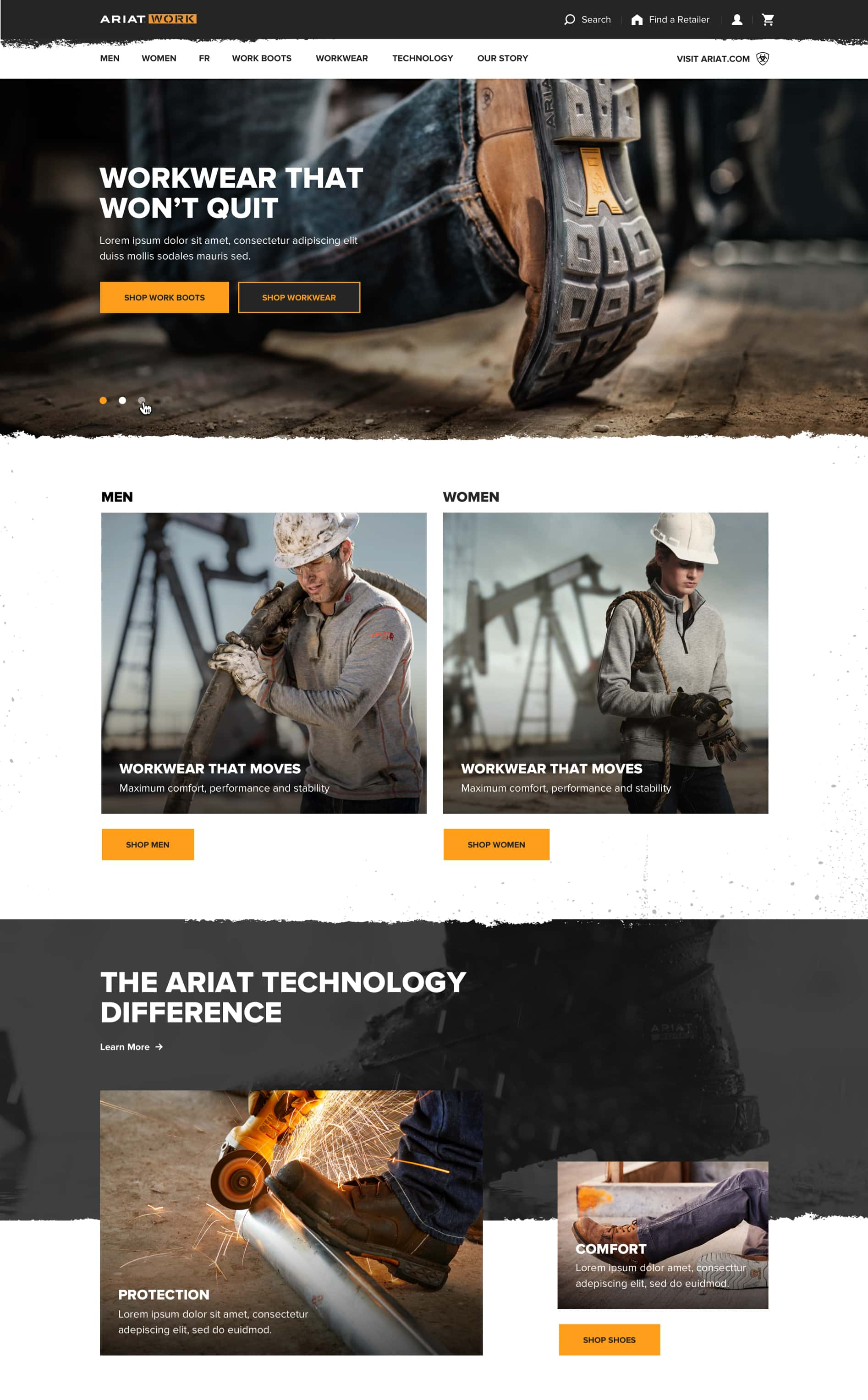 Connection equals conversion
We imbued the brand elements throughout the entire experience to help the audience connect with the brand. From the clean, streamlined navigation to the ruggedness of background texture, the website sits at the intersection between modern and rugged.
Becoming a brand advocate
On a personal note, Suzanne's teenage son is an aspiring contractor. One of our Ariat friends sent him a pair of boots–and we can now personally vouch for the technology behind the durability. When his birthday came, Suzanne got him an Ariat jacket which he wears to the job site every day.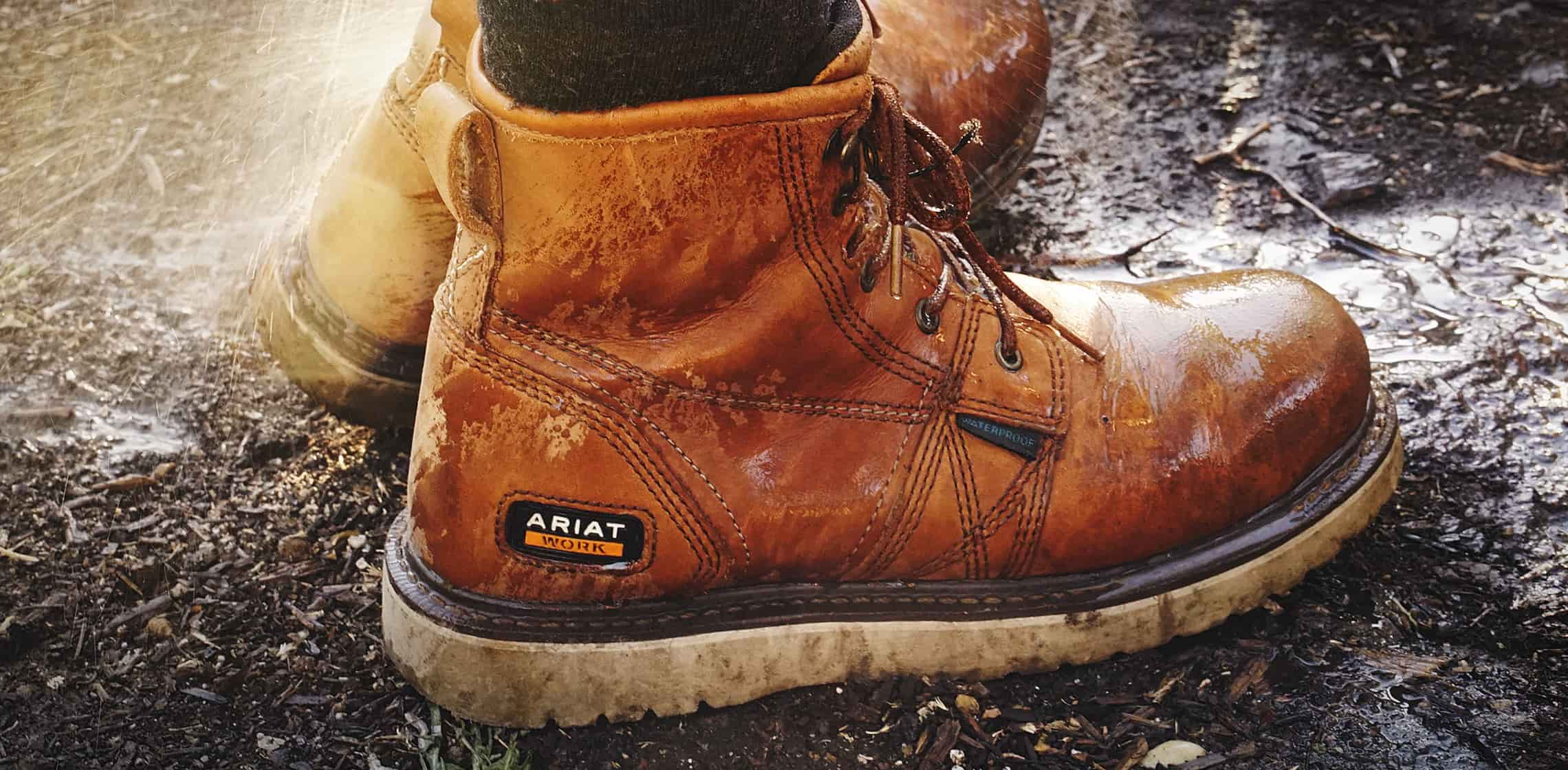 What I love about Boldium is that they are both strategic and creative partners. They were instrumental in helping us fine-tune the core project objectives and establish a visual design system that resonates very well with our audience.

—
Strategy
Strategy pillars
Personas
Information architecture
Branding
Brand strategy
Visual branding
Sub-brand definition
Content
Content strategy
Copywriting
Design
UX/UI design
Visual design
Design optimization