Automation Anywhere
Automation Anywhere automates repetitive business processes to boost productivity and free up humans to focus on more important work. They asked us to update their home page and create a video to clarify what they do and bring it to life.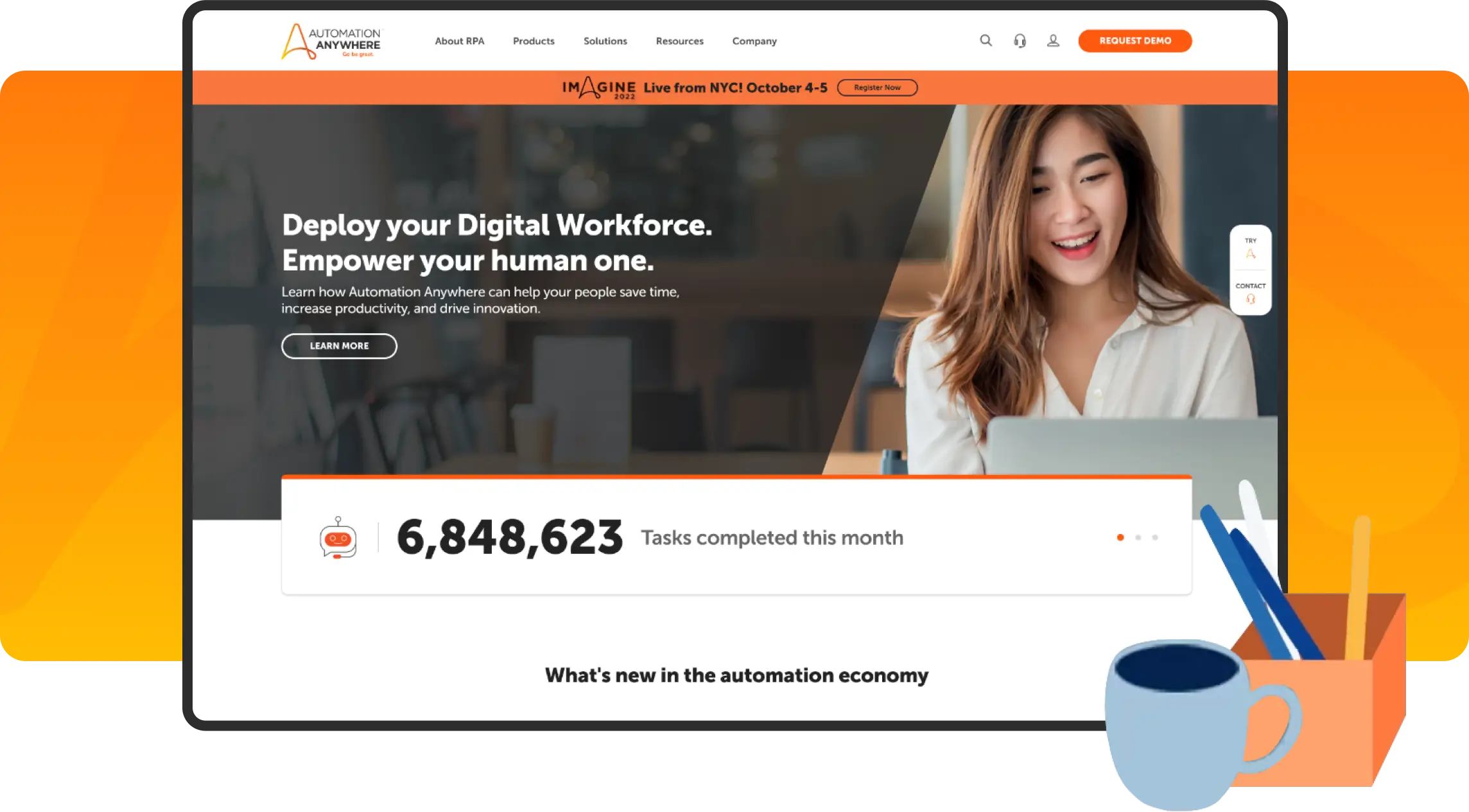 The key insight
Some people are excited about automation. Others are intimidated. Automation Anywhere needed to reach both audiences by highlighting their work at the forefront of innovation while grounding their message in real-life improvements for people at work and at home.
The bold strategy
For the website, we injected dynamism near the top of the home page with a constantly moving stat ticker along with the latest news and assets from Automation Anywhere. As readers scroll, our message shifts to easy-to-understand benefits, related products, case studies, and ways to get started. To drive home the point, we created an animated video showing a day in the life of an end user.
We created a super easy to understand, light-hearted "day in the life of" video series to generate excitement—and alleviate anxiety—among the people who will actually be using automation software. The videos feature office workers stuck in a life of drudgery, until Automation Anywhere software comes to the rescue. It improves their work life and gives them more time to do the things they love at home. Like giving pet turtles extra TLC 🙂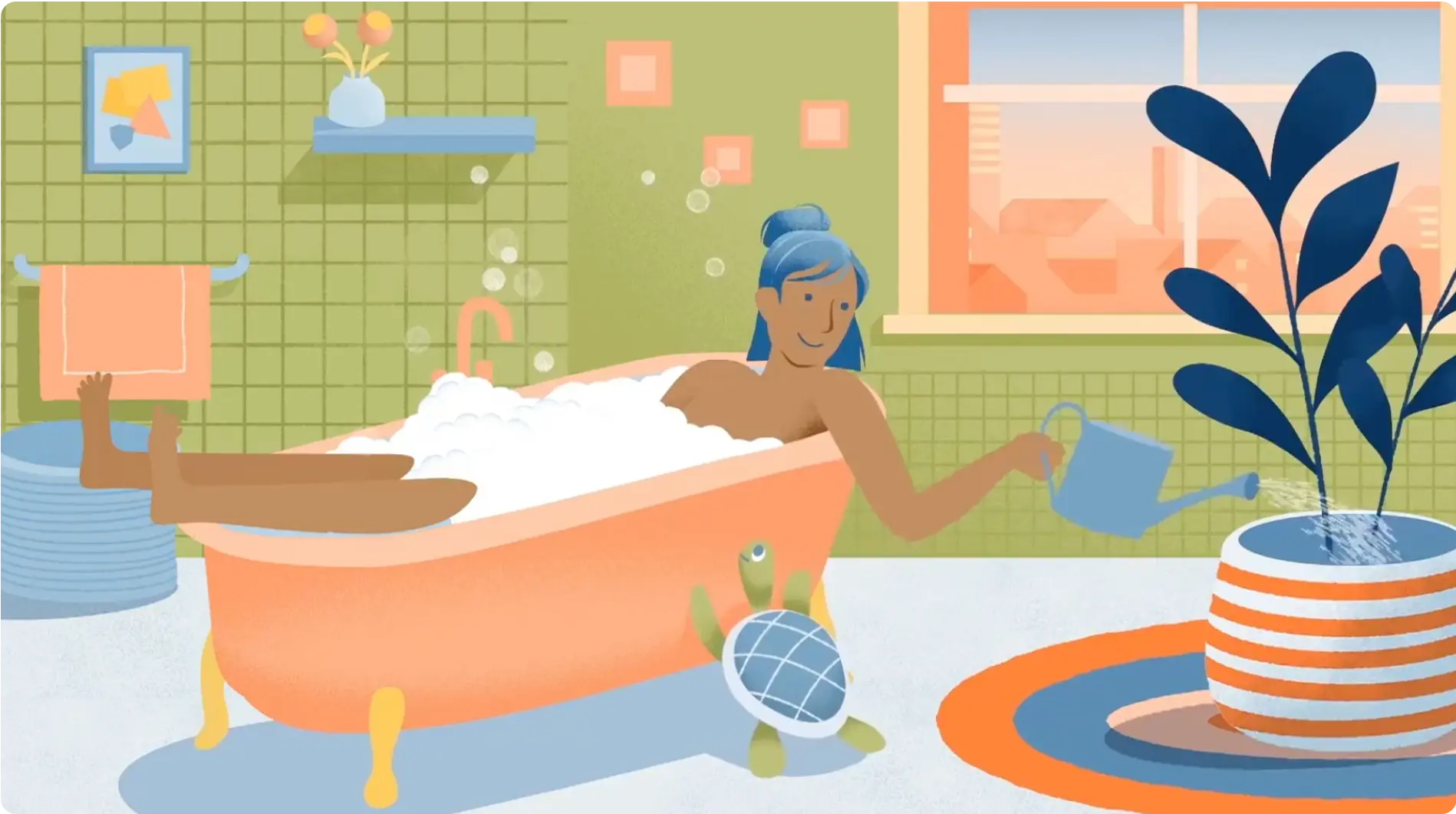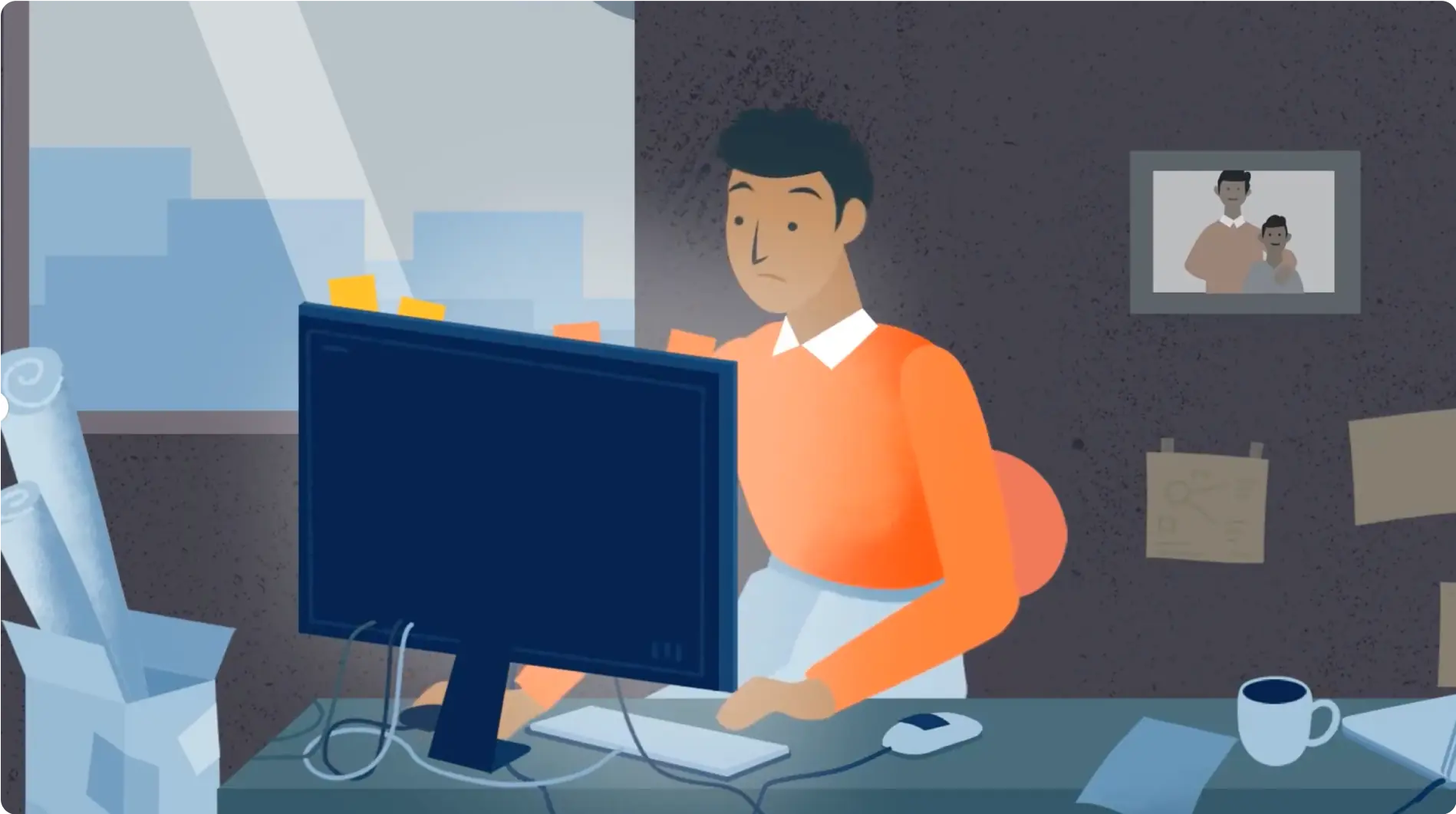 Supporting people, not replacing them
Automation Anywhere isn't about replacing people with robots. It's about helping them focus on high-value tasks instead of mundane, repetitive ones. From the copy to the imagery, we highlighted the experiences of real clients and real benefits.

We created a case study treatment that emphasizes impressive numbers and specific use cases. The numbers reinforce Automation Anywhere's credibility, while the use cases help prospective clients find something they can relate to.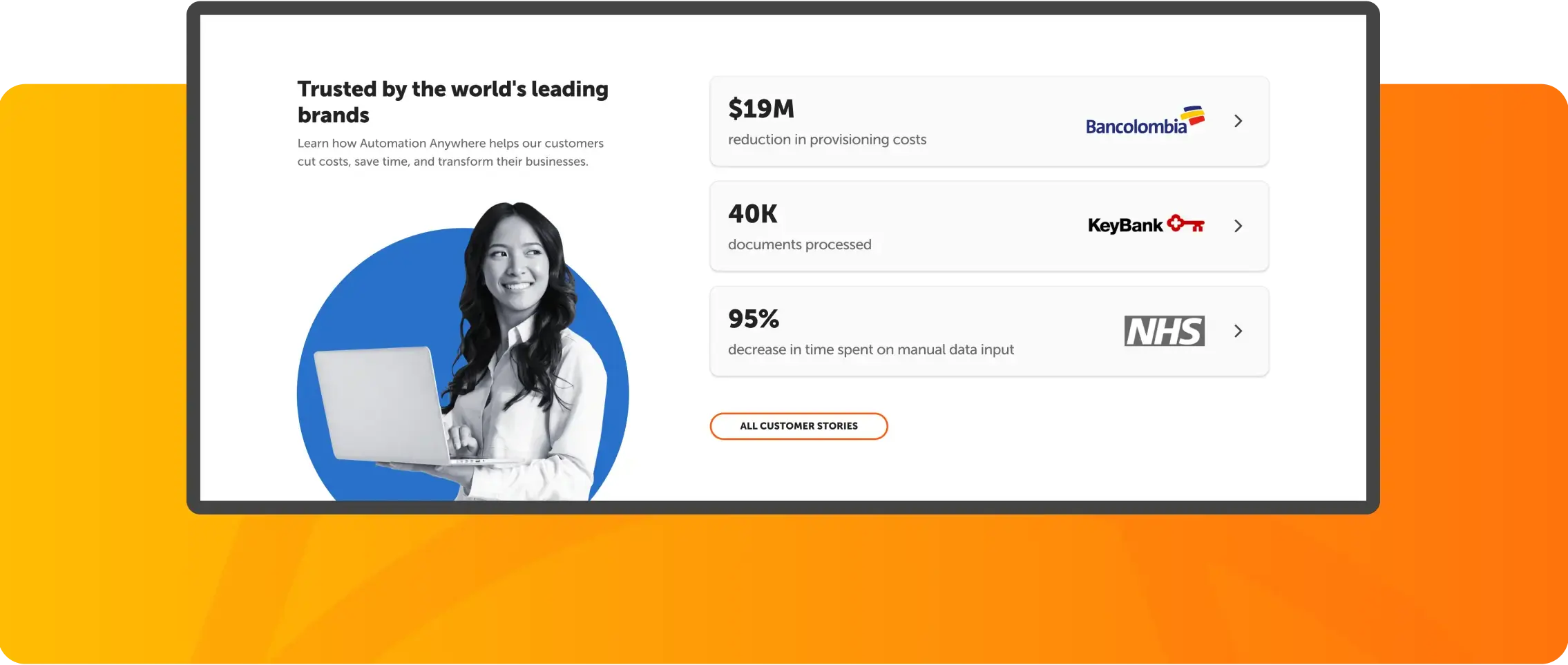 Design
Creative Direction
UI/UX Design
Visual Design
Animation
Content
Content strategy
Copywriting