Trelus
Trelus works with owners to help them achieve exits that are worthy of the businesses they've built. They asked us to turn their business model into a digital product — so owners could take a DIY, step-by-step approach to reaching their exit goals.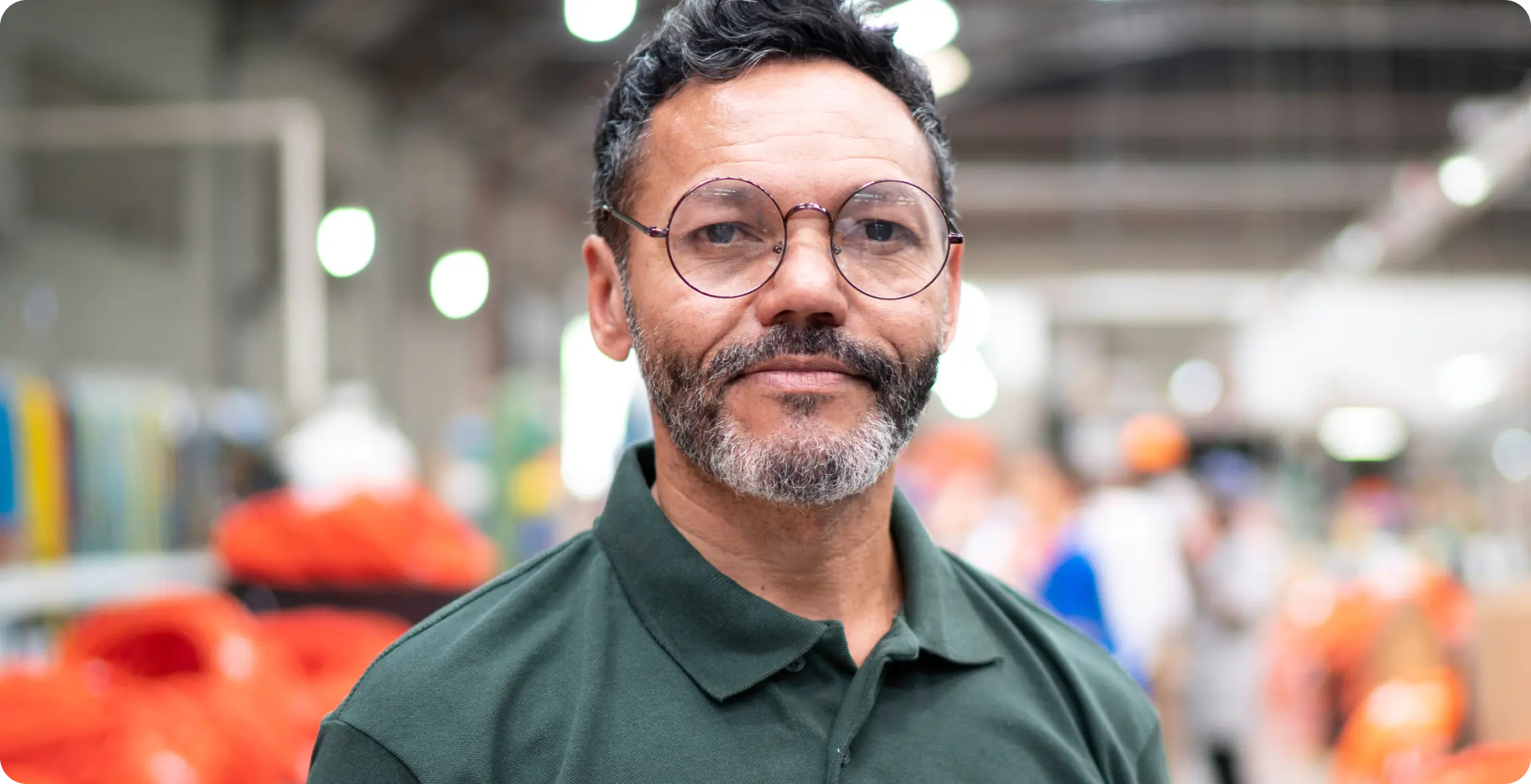 The key insight
75% of business owners report being profoundly disappointed a year after exiting their business. This makes for a one-sided marketplace that leaves them full of regret. To prove that Trelus can help owners avoid being a part of that 75%, we had to establish trust and deliver value at every turn.
The bold strategy
We created the first Exit Navigation PlatformTM — a personalized, easy-to-follow roadmap based on each owner's exit goals — and, most importantly, based on hundreds of real exits. It's easier to feel confident in a process when every recommended action and resource is rooted in similar owners' experiences.
We interviewed business owners to determine the type of product we wanted to build — and then we tested our designs with those same individuals. It helped us validate that we were creating something that would give them more confidence in their own exit journeys.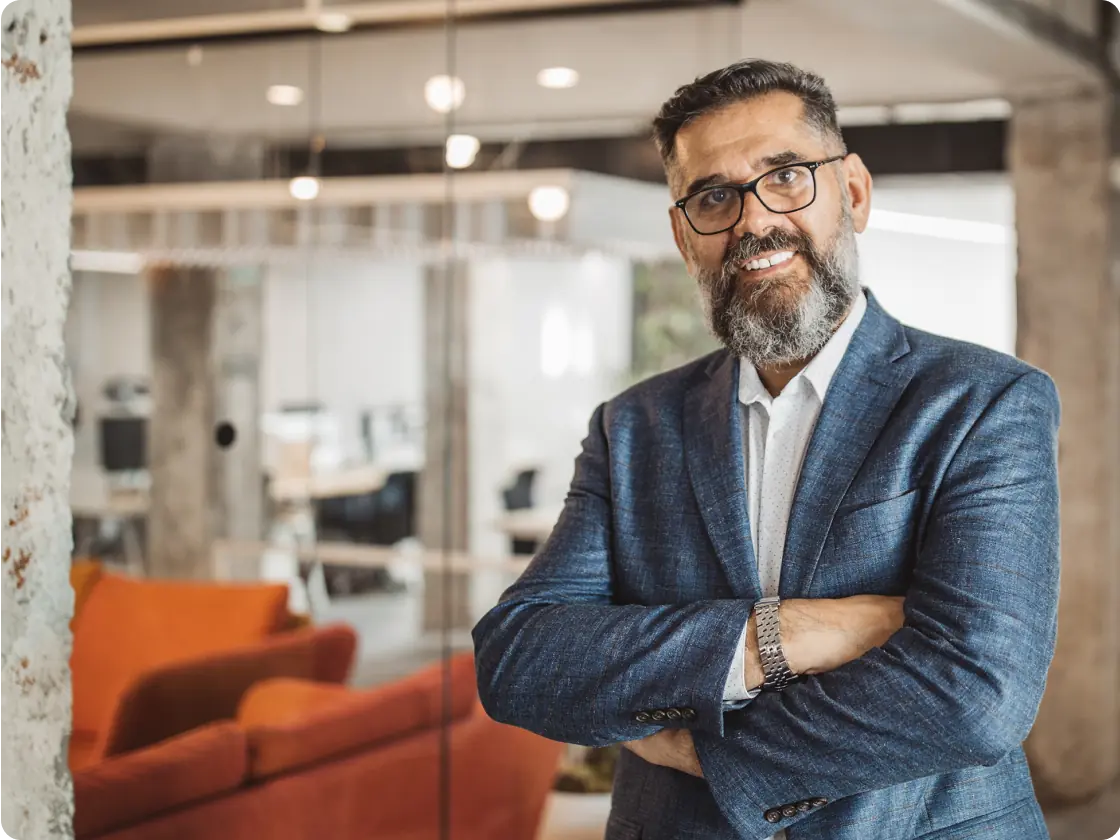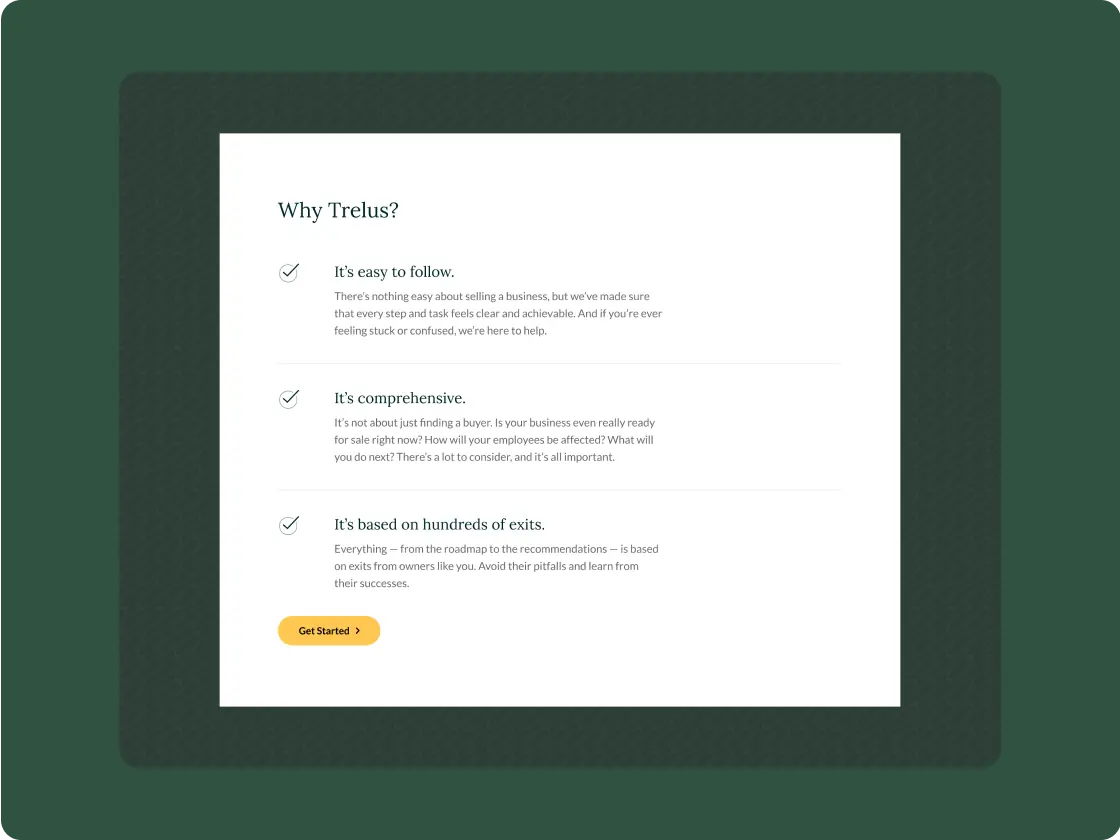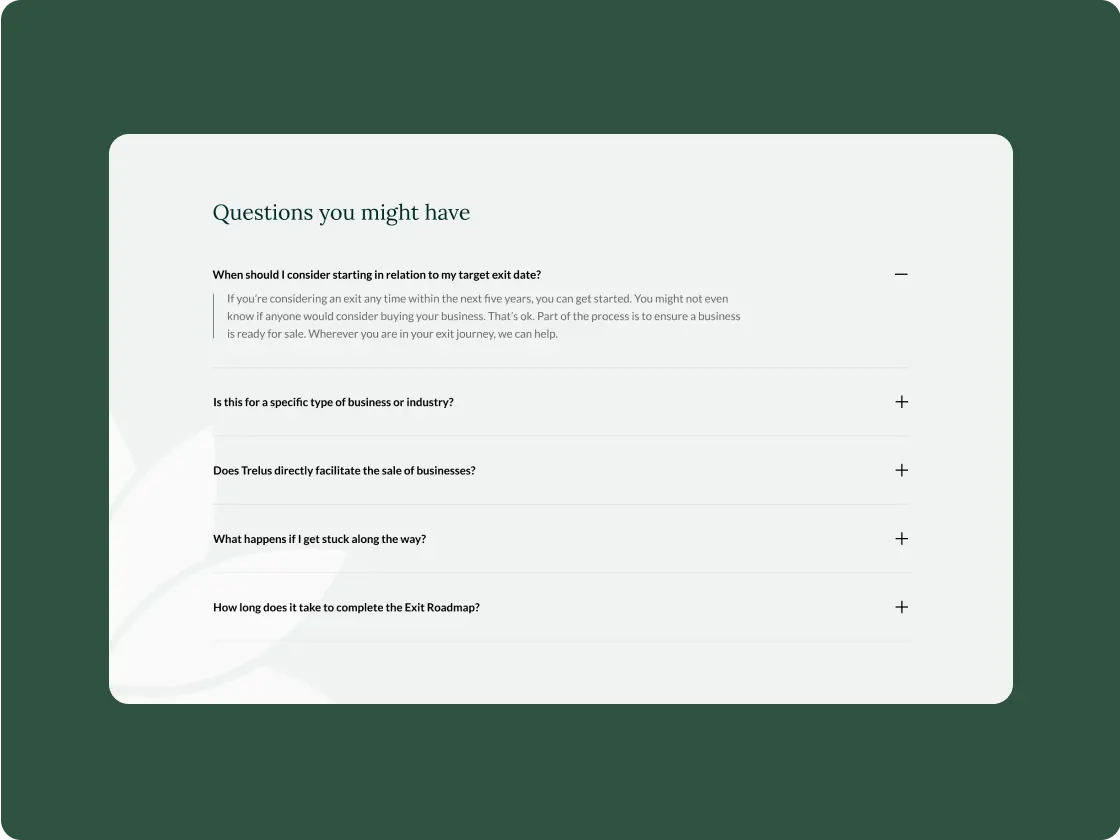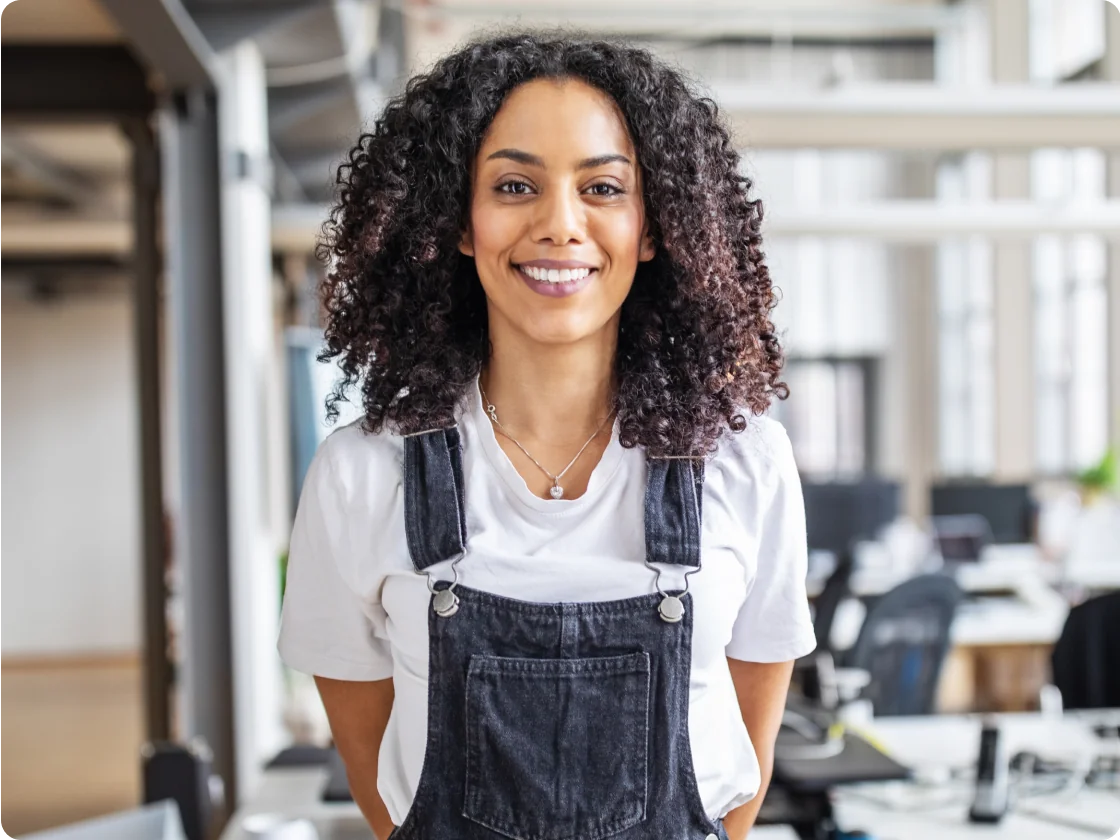 "Boldium exceeded my expectations. They were an invaluable partner from the ground-up idea phase through the product design."

—
Big picture, small steps
Each owner's exit roadmap captured the full journey and gave them a bird's eye view. But we didn't overwhelm them with every detail all at once. We helped owners answer questions and complete tasks within a specific section before they could move on. We also showed their progress to keep the momentum going.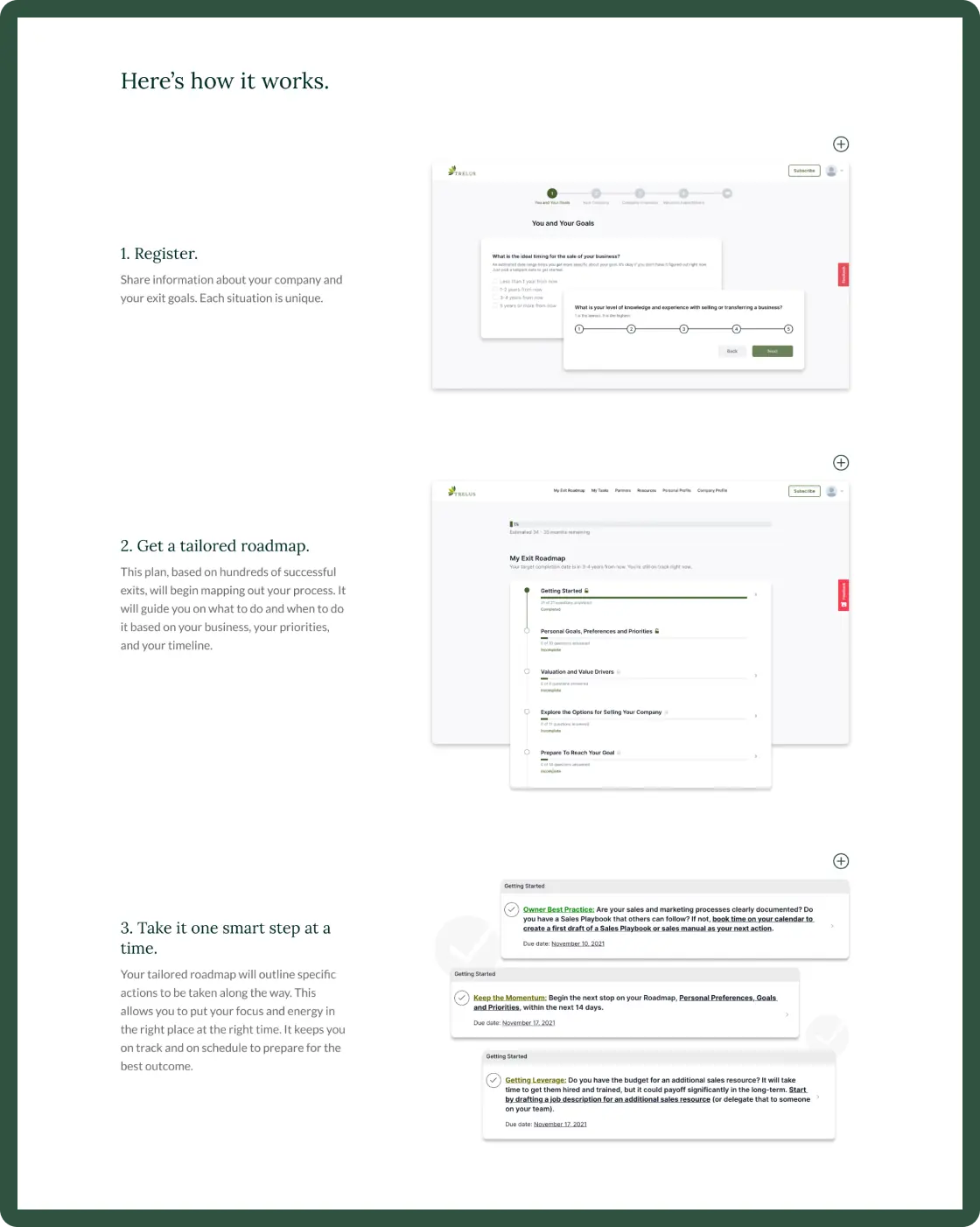 Within the product, Trelus connects owners with advisors they can trust along each step of the journey. Each advisor is vetted to ensure that they have owners' best interests in mind. Owners can access advisor profiles to do some vetting of their own. It's about prioritizing relationships over transactions.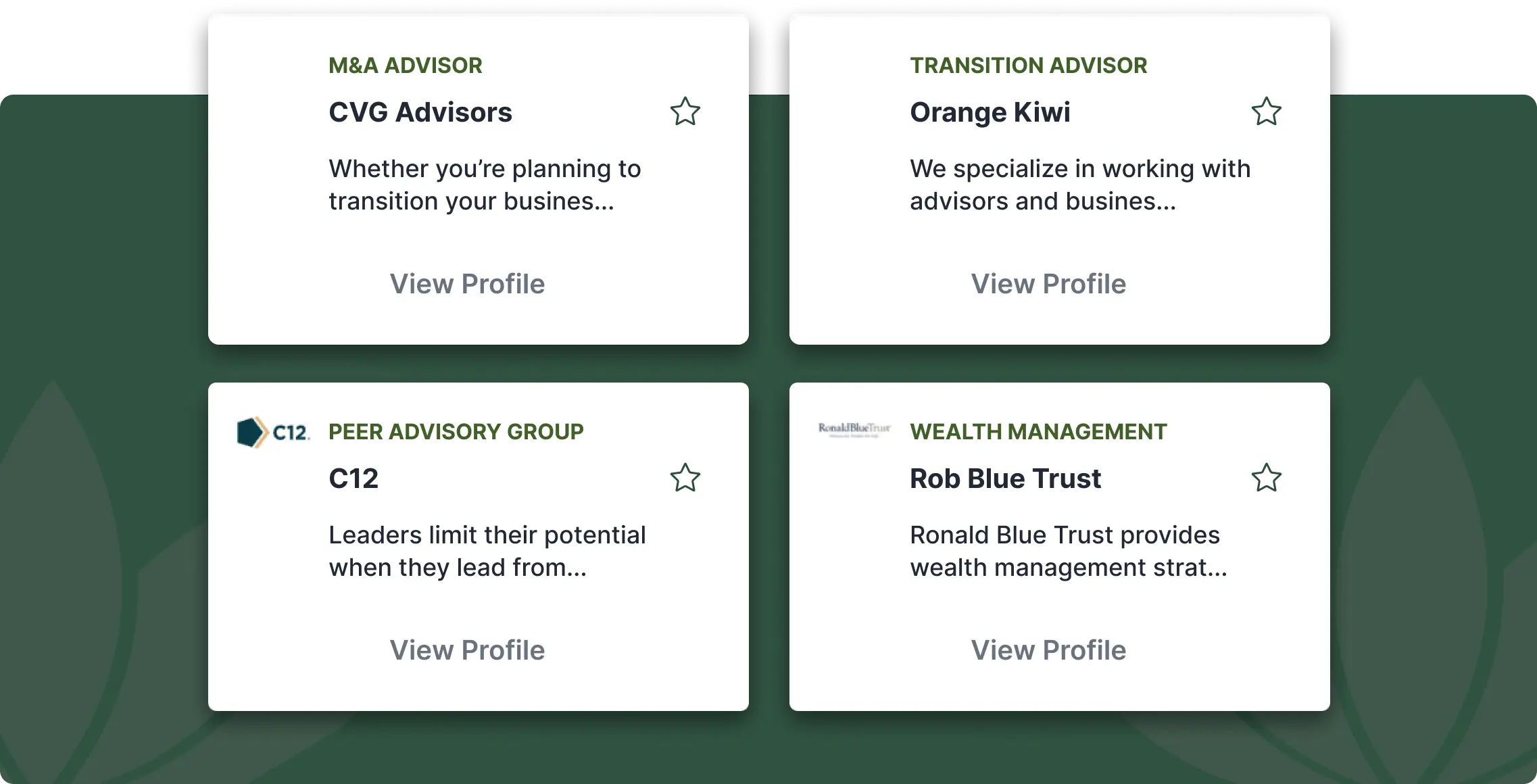 Establishing a verbal identity
In addition to working on the product, we helped Trelus establish their brand purpose, promise, positioning, and principles — as well as a messaging platform. It helped them clarify exactly what they do, why they do it, and how they can best communicate with business owners who need help.
Branding
Brand strategy
Messaging platform
Strategy
Strategy pillars
Product-market fit analysis
Design
Creative Direction
Website UI/UX
Product UI/UX
Research
Usability testing
Qualitative interviews
Content
Website content strategy
Website copywriting