Upwork
Upwork is the largest freelance marketplace in the world. They came to us with a simple problem. They wanted to help employers find their best match in less time. So they asked us to redesign their mobile flow from the ground up.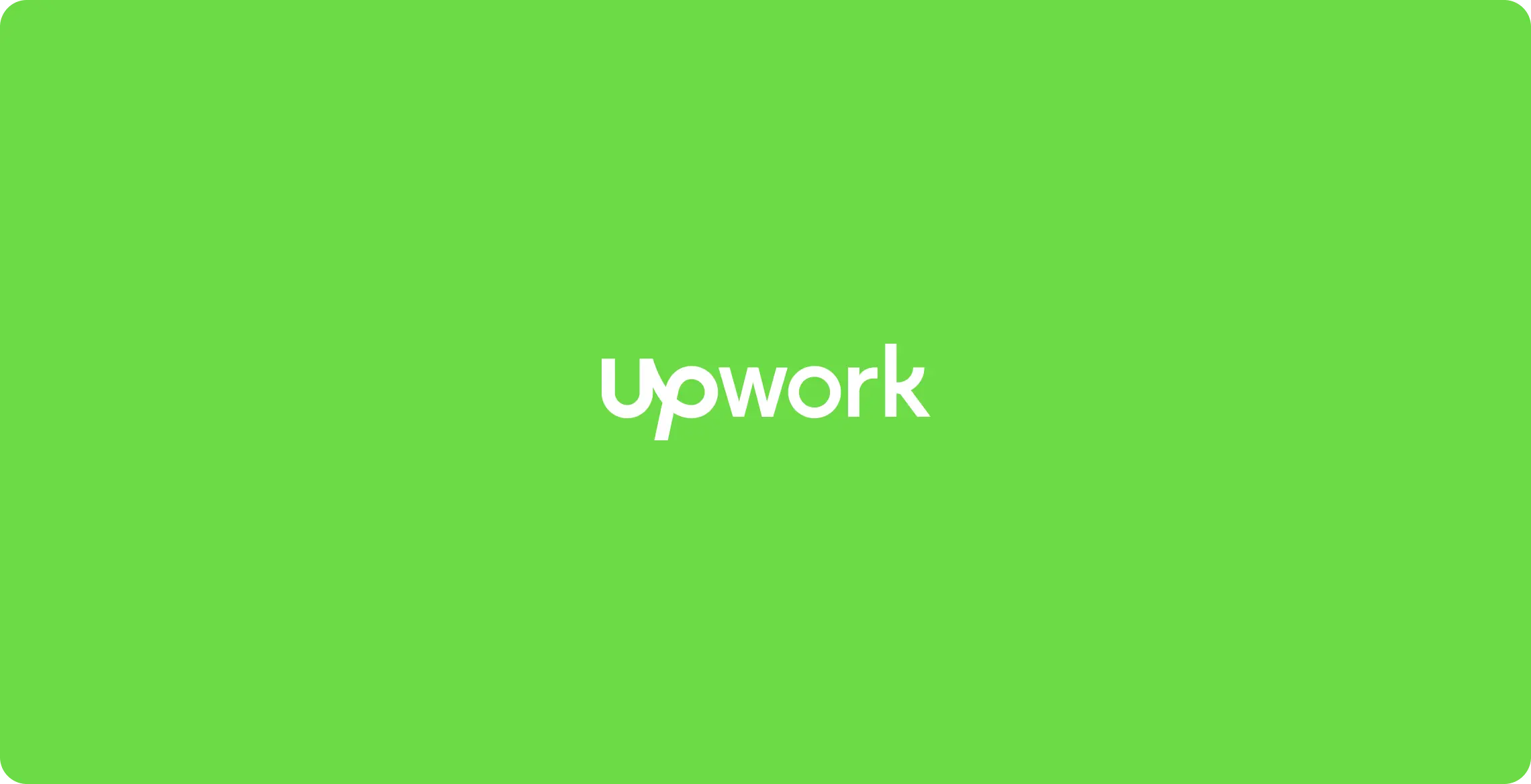 The key insight
What we found was something we called "the paradox of time". Employers want highly relevant search results, but they don't want to take time to give us the information necessary to get them.
The bold strategy
From the start, we set a high bar for our team. The goal was to make sure employers who came to Upwork could hire the best person they've ever worked with in less than 10 minutes. To achieve that, we came up with a guiding principle of ongoing collaboration.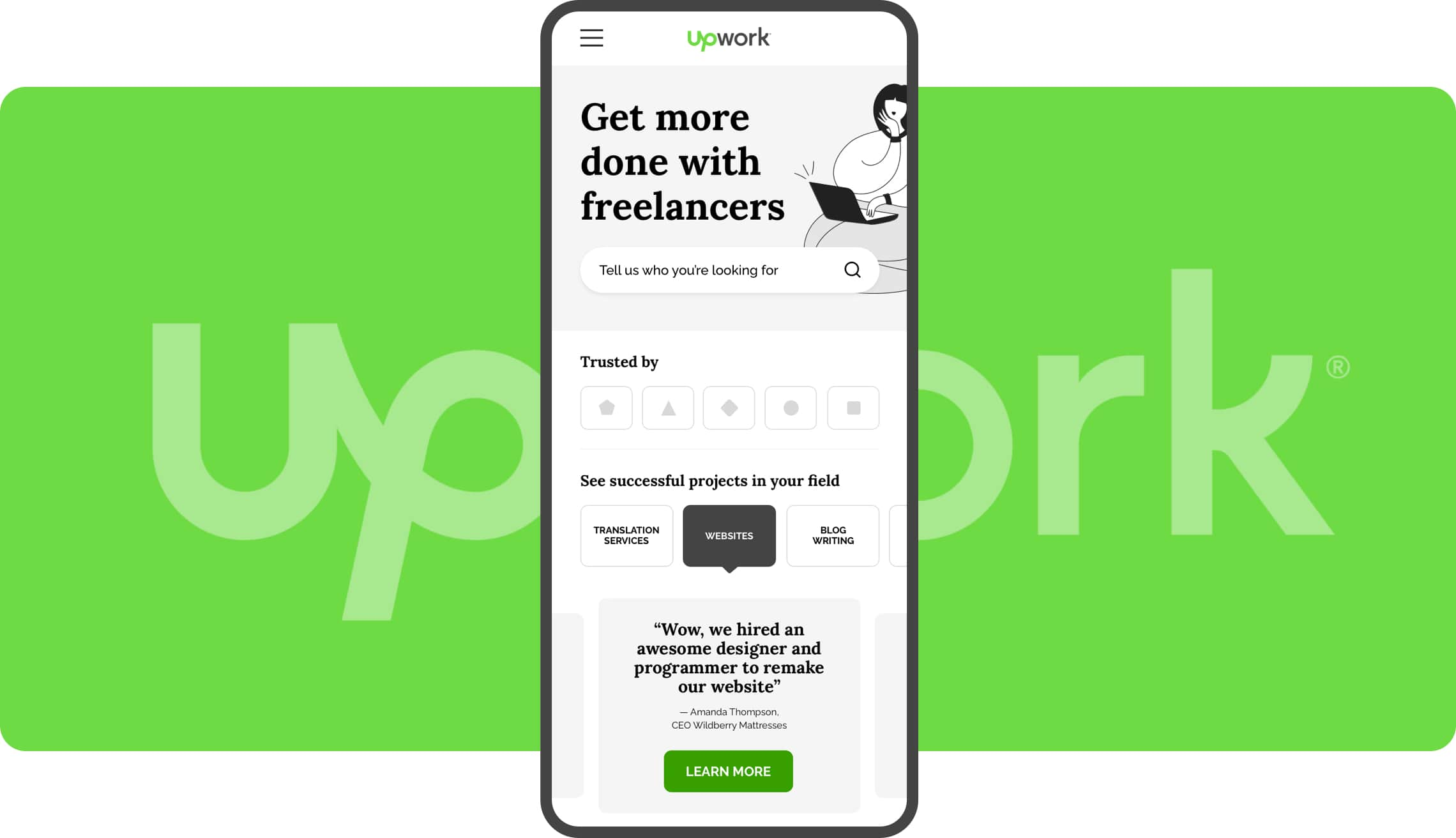 Give a little, take a little
When employers came to the site to search for candidates, we showed a few results and then in context, asked for more information... and on and on. That way, employers could drill just as far down as they needed until they got to the best people for the job, without wasting one second more.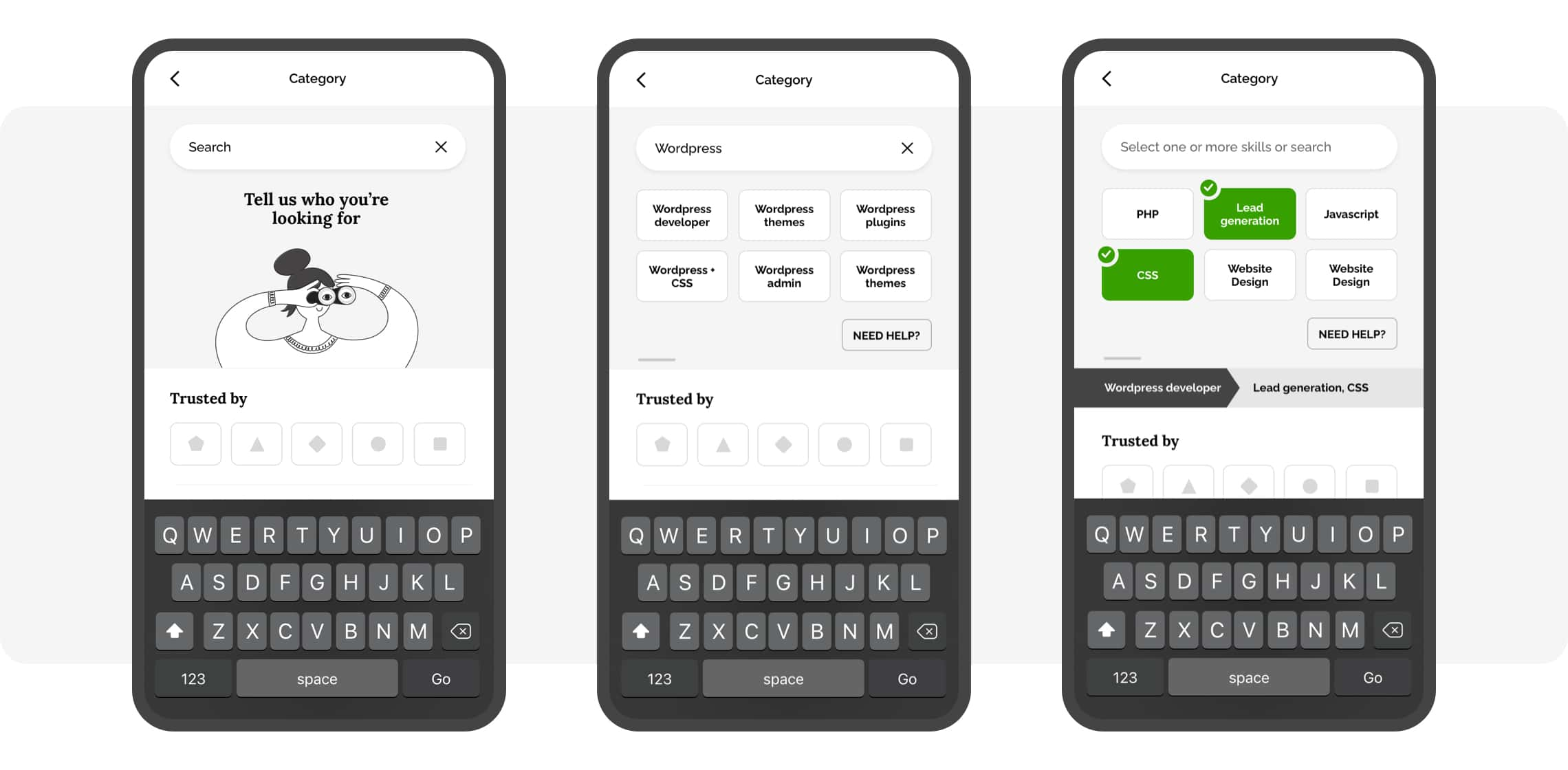 Interview
If the freelancer is online, employers can jump straight to interviewing them, right then and there. But sometimes it's difficult to know the right questions to ask in order to truly assess the quality of the candidate. We designed the platform to offer smart interview questions to ask, based on the type of candidate we knew they were looking for.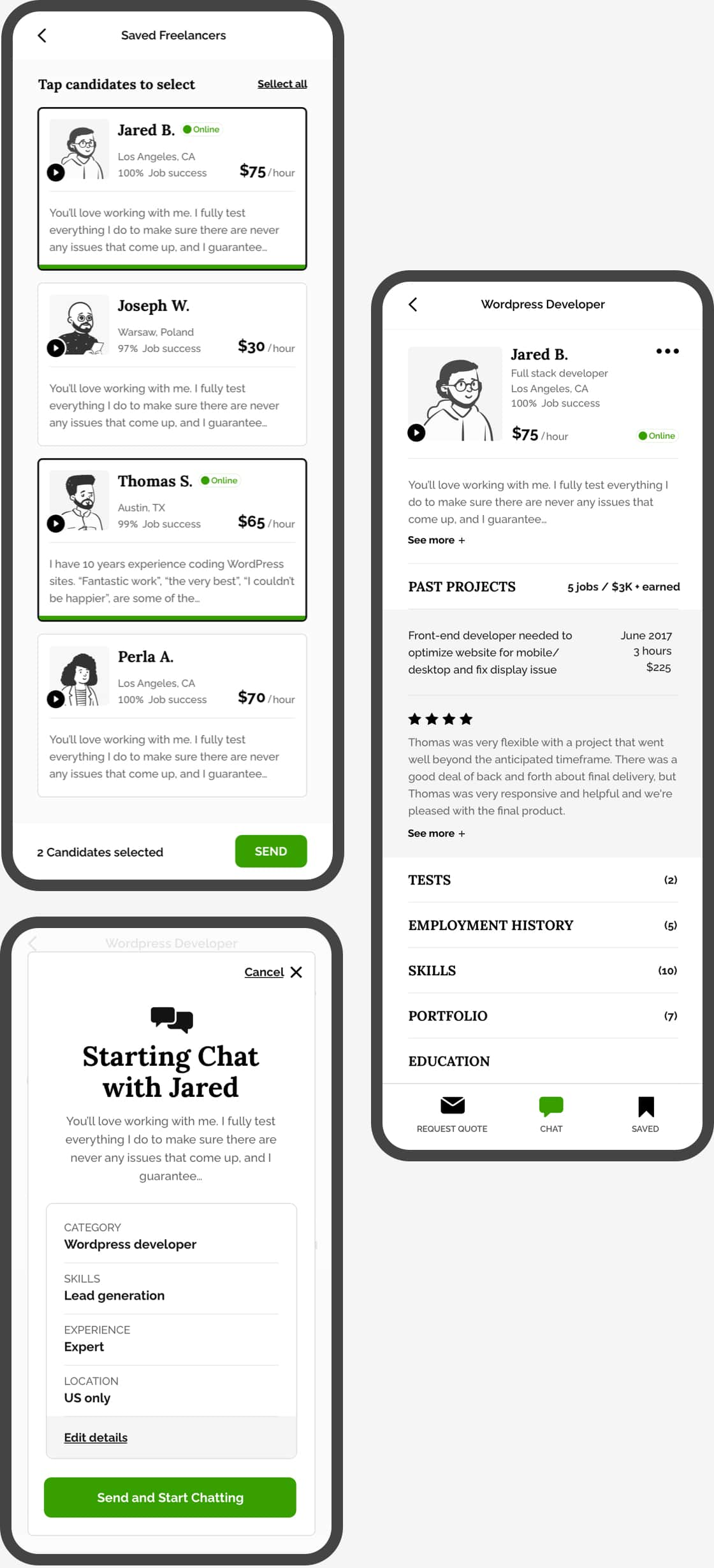 Contract co-creation
Our research also showed that a lot of employers don't know exactly what they want or how to create a contract. So we came up with an innovative platform for co-creating contracts. Employers can fill out a few items and pass the contract on to candidates—who in real time, can suggest edits. This radically sped up the time to closing deals—and getting to work.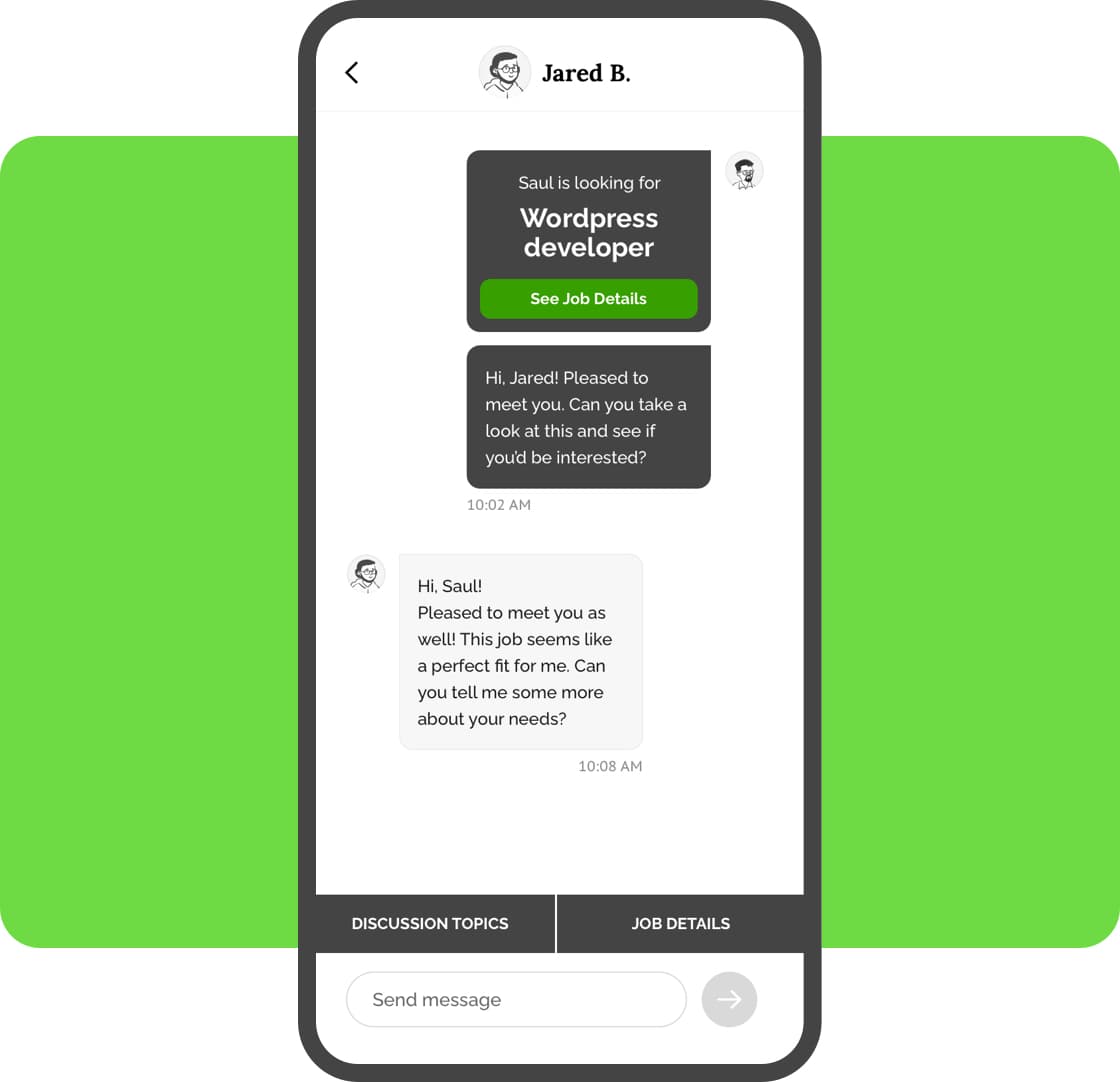 Design
Creative direction
UI/UX design
Visual design
Strategy
Strategy pillars
Personas
Information architecture
Research
Usability testing
Qualitative interviews
Quantitive research