Weev
Weev set out to create a product that connects brands and suppliers on a shared platform — to make the footwear creation process faster, more transparent, and more sustainable. They asked us to help bring their vision to life.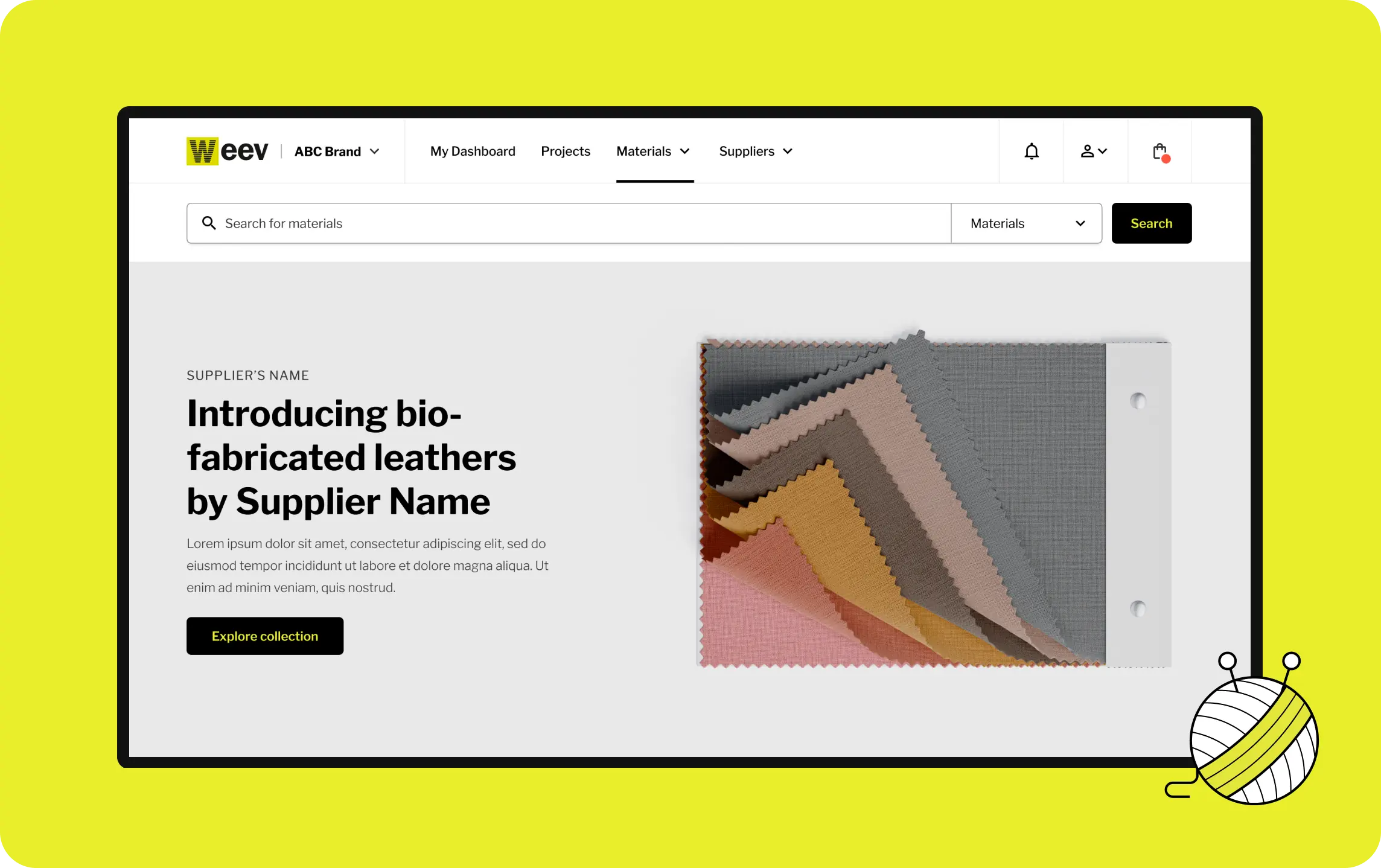 The key insight
While some competitors made it possible to browse materials and request samples, they ignored the rest of the workflow — which consists of disparate tools, one-off conversations, and poor collaboration. We knew that by tackling those issues, we could create a valuable product.
The bold strategy
We had to create a best-in-class material browse experience, but that was table stakes. We made it easy for teams to create projects that included folders, materials, mood boards, comments, and more — allowing them to collaborate in real time internally and with their suppliers.
The browse experience combines the ease of searching and filtering with the delight of seeing beautiful, hi-res images in an attractive grid — and being able to dive deeper to see 3D visualizations and explore every detail.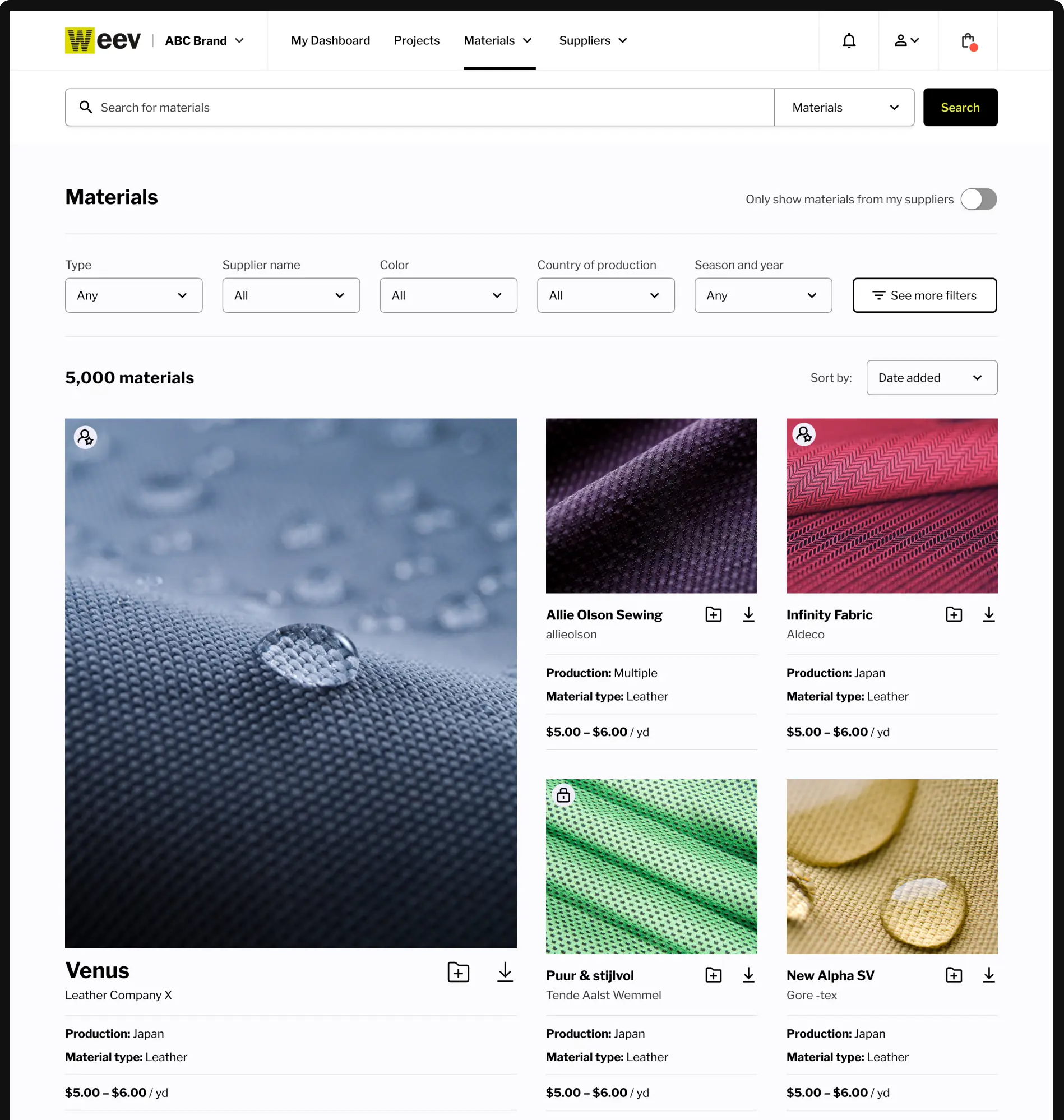 "The Boldium team pulled apart all the thoughts and ideas to design an amazing and comprehensive platform for us. They delivered a product beyond our expectations."

—
Organizing and collaborating in real time
The projects section allows users to create their own personal workspace while accessing an admin-controlled team view. They can keep track of all recent activity, read and add comments, and see how different materials are progressing through stages of their workflow.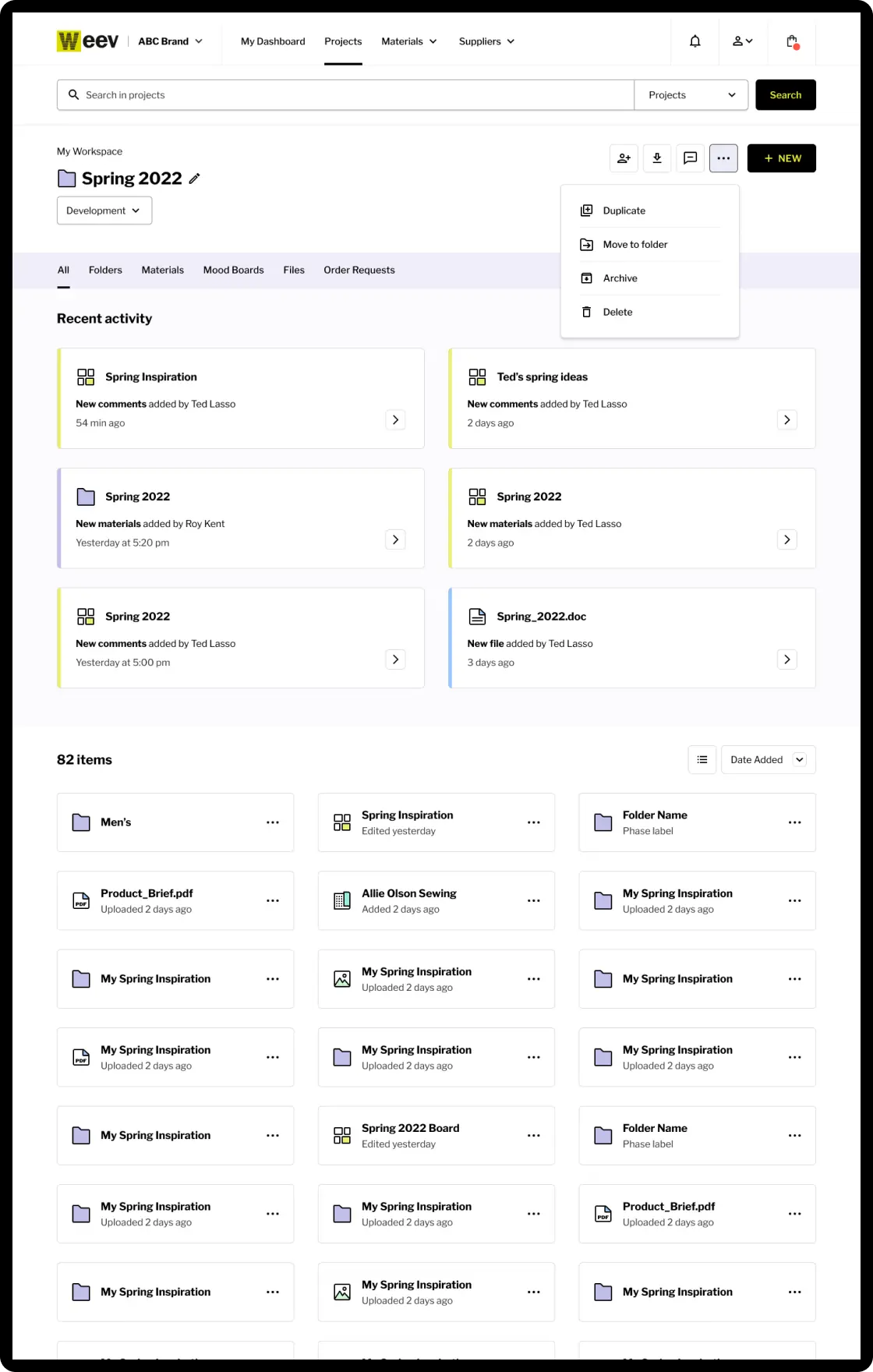 Capturing a creative vision
Mood boards allow designers to capture their ideas however they see fit. They can add materials, colors, images, and text — anything that helps bring their visions to life. And it's all contained within the projects again, making collaborating and commenting easier than ever.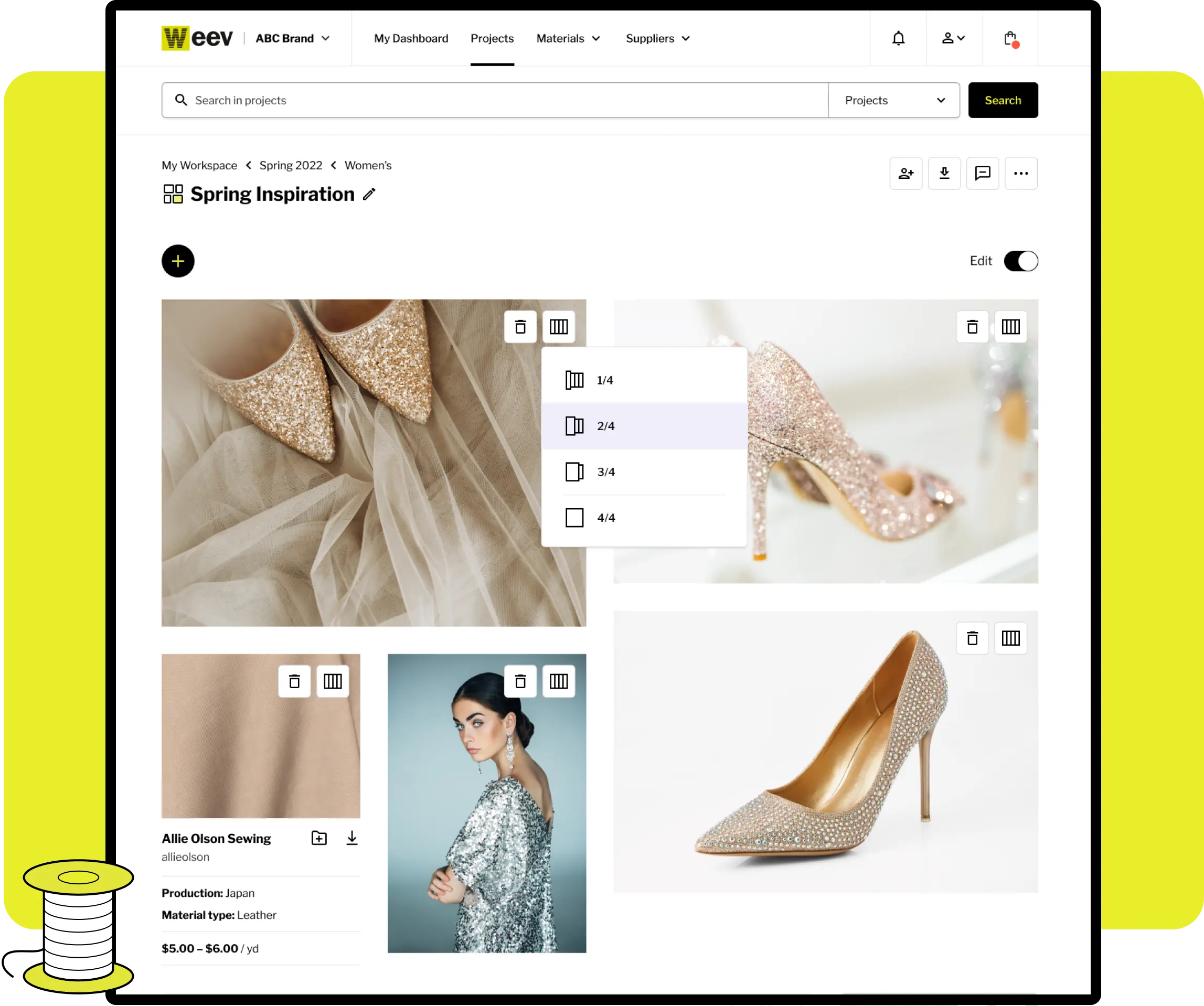 Enticing suppliers to participate
The platform would only work for brands if suppliers were on board. We provided a way for suppliers to market themselves with robust profile pages — and we built a streamlined process for them to upload materials without leaving out the important details that matter to brands.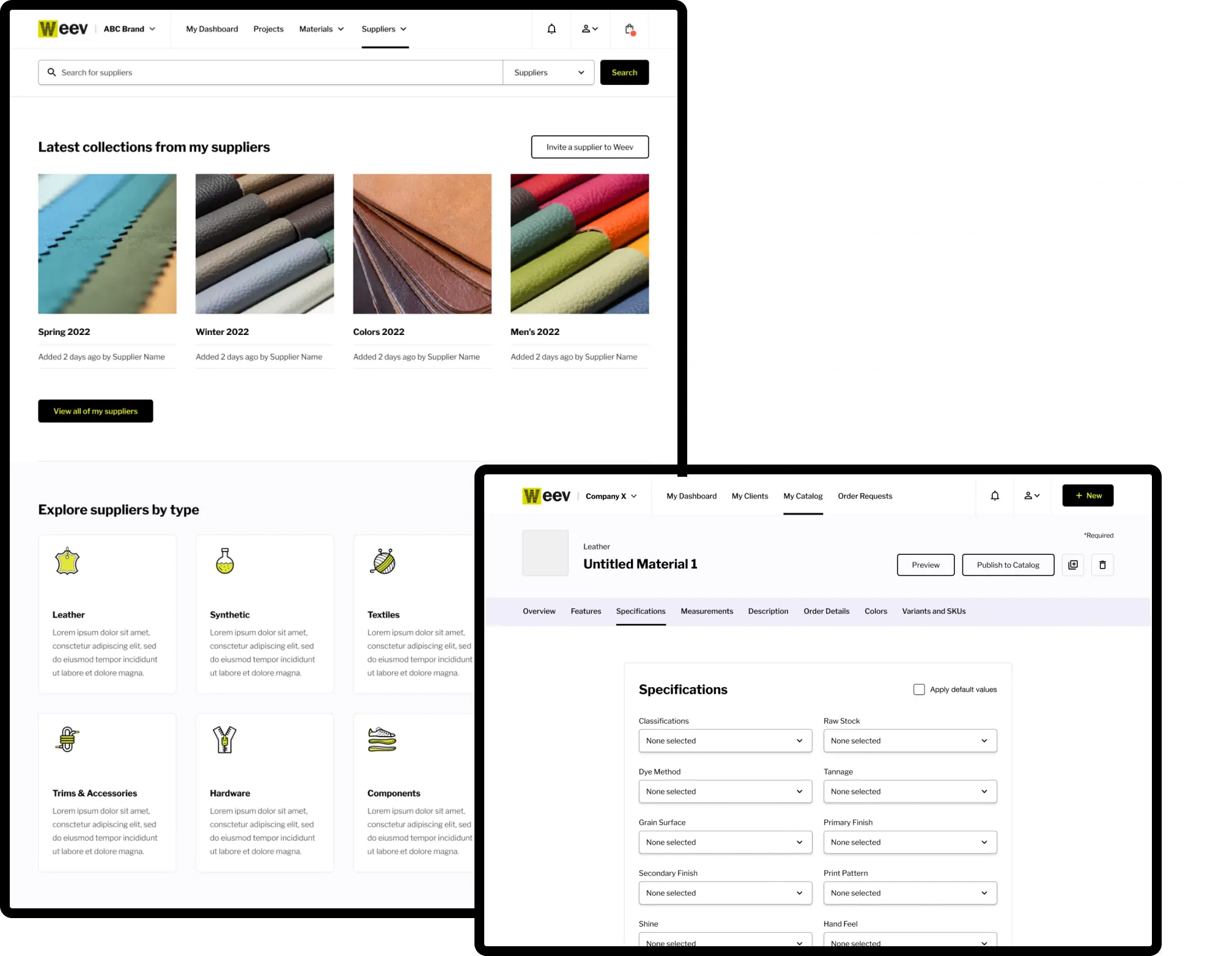 Introducing Weev to the world
While working on the Weev product, we designed and developed a single-page website that teased what was to come. We focused on who Weev was helping and how the product would deliver the benefits that it promised.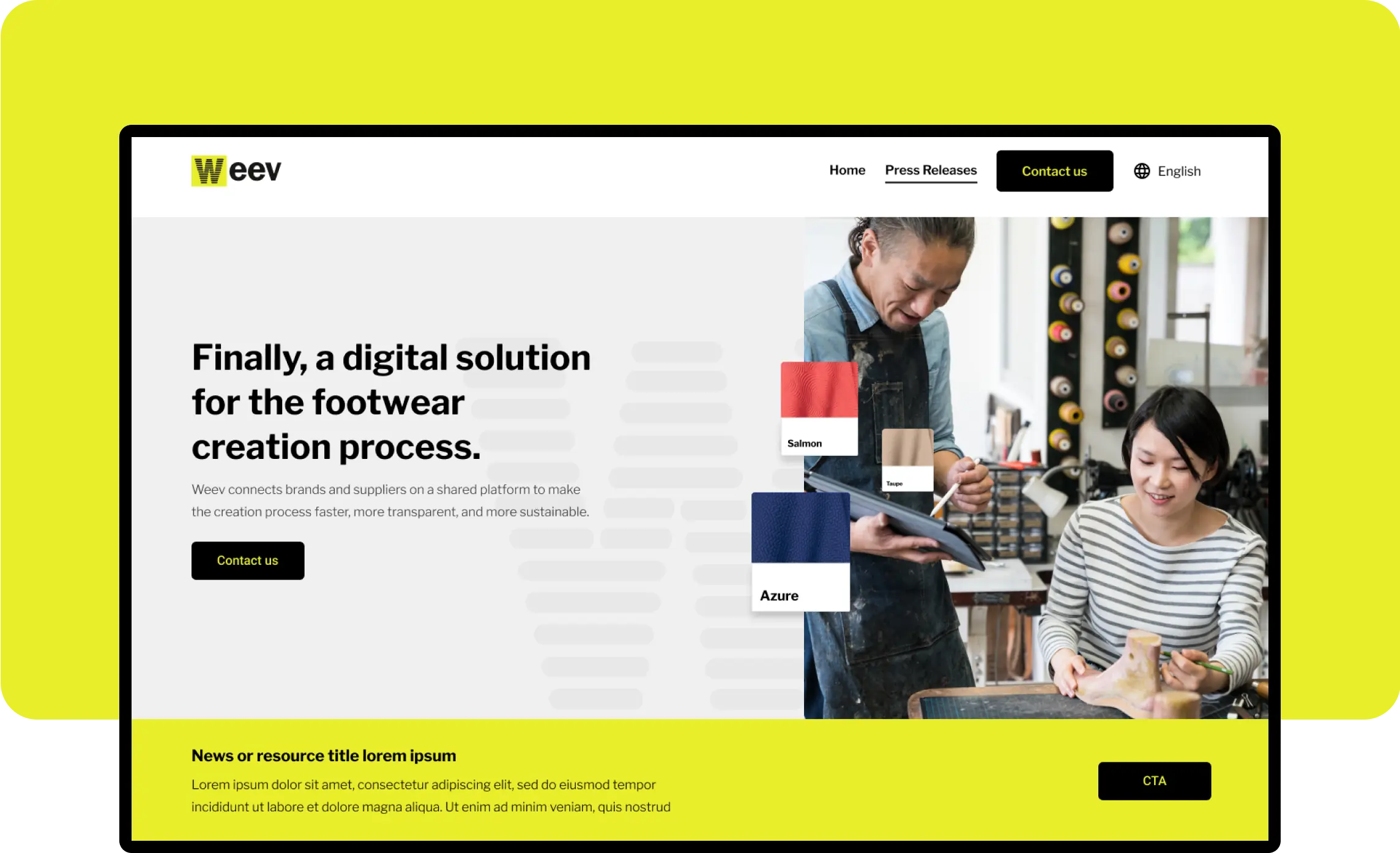 "I will continue to reach to Boldium whenever possible for all our future updates and new projects."

—
Branding
Brand strategy
Messaging platform
Strategy
Strategy pillars
Personas
User Journeys
Design
Creative Direction
Website UI/UX
Product UI/UX
Content
Website content strategy
Website copywriting